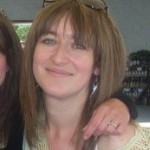 Dr. Jo Ferrie, Lecturer Social Research Methods, University of Glasgow and Strathclyde Centre for Disability Research, UK
I am not long back from the stimulation and challenges of the Disability Studies Conference in Lancaster, UK and it's apparent that the social model is alive and well. It stands as a mighty sword of justice and has certainly been used well to effect change and bring ground breaking policy reform. But its focus remains on public citizenship. Its focus remains on removing barriers, be they environmental, physical, constructionist, attitudinal or structural: its influence is social.
While these forms of emancipation are vital, they're not reaching all disabled people. Because many disabled people are disabled in their private spaces. Let me give you an example.
For the past two years, I have been involved in a research project following 40 families living with Motor Neurone Disease (MND) in Scotland. This is a condition that behaves as a chronic illness until it becomes a terminal illness. Most people with MND die within 18 months of being diagnosed. It is a brutal condition causing progressive muscle weakness affecting the mobility, bulbar and breathing muscle groups.
I heard claims from some attending the Lancaster conference that terminally ill people are not disabled. I am horrified at this. The people I spoke to during the project met Mike Oliver's definition of a disabled person. They had an impairment, they were accessing services designed for disabled people and they self-identified as disabled. They certainly were disabled. They did not, however, fit the neat 'disability has nothing to do with the body' mantra of the social model. A disability studies that dismisses the eligibility of some in preference to preserving the sanctity of a model, is not MY disability studies. I say people are more important, and if their experience means that the social model becomes limited then our job is to engage with how the model can evolve to include these people. Leaving them as outsiders is not an option.
One woman I met epitomises my point. She is two years older than me (late 30s, i.e. VERY young). She has been married for four years and has two lovely dogs. She chose the name Rosie to be used in publications like this one. The impairments Rosie has experienced have become progressively severe over the 12 months that I have been visiting her and her husband. For 8 of those months she was fighting against an Occupational Therapist (OT) from a Disability Team who was trying to get her to use a hospital bed. This would allow for a mattress to be used that would help her husband turn her through the night. It would help carers come in and dress and wash her when she became unable to complete her own personal care. It would, the OT said, be more convenient for everyone to get the bed in now. This removal of control from the life of the disabled person is surely a familiar story to us?
But 'no', says Rosie. 'Because I'm married. I share a bed with my husband'.  The first OT was impatient and became hostile at Rosie's resistance to the hospital bed. Rosie asked for a different OT. I think the second OT was sensitive to Rosie's argument, but MND was not. Not long before my last visit, the hospital bed was installed. A new mattress that had air pumped through it reduced the need to be turned, or shifted in bed during the night. 'Has it helped the pain?' I asked.
Rosie hates it. It does help the pain. She is sleeping for more than a couple of hours in a row most nights now. Her husband is also benefitting from the increased restfulness, no longer waking every 2 hours to help his wife turn. Nevertheless, he hates the bed too. Because when they wake, in the middle of the night, he now in a single bed about 40 centimetres lower than his wife's, they are alone. Rosie hates not being able to feel her husband's body heat. It makes her feel single. It makes her feel alone. It has triggered a depression in her that she is struggling to cope with. The disappearance of the marital bed has stolen their private and intimate space and Rosie and her husband feel more like their relationship now is characterised as 'disabled person and carer' rather than husband and wife, even though his caring responsibilities are fewer in number.
The OT, thinks the solution is working. Anyone that really listens to Rosie, can see that it is causing a far more existential problem. Her body is disabling her. She is losing her status and her identity. Not because society is stigmatising her, but because Rosie is now corporeally removed from the experiences with which she identifies herself. And without this, she has no inclination to go into society. She's losing her concern over citizenship – a belonging in public is secondary to belonging in her own home. Her most private space has been violated. She faces a barrier to lying at night in her marital bed, feeling the warmth from her husband.
I'm not being sentimental. There is a valid and crucial point to be made here. As the social model can only achieve equality of opportunity and experience once we've left home, how do we achieve equality of opportunity or experience at home? And shouldn't this come first? This though requires a fundamental re-writing of that social model mantra. The body does disable. To emancipate then, the body must be acknowledged as we, disability activists, disability studies academics and disabled people continue our fight against social barriers.  By acknowledging private barriers, we can start to solve them. Rosie will feel pain and need a hospital bed, and probably a big air filled mattress. Can't these be made in King-size though? If Rosie can't comfortably use her old divan, can't her husband use her bed? I can't see why not. First though we must open up a discourse about the body within disability studies. We must engage with corporeality. Because there are a hundred barriers in private spaces that need to be challenged and removed that will then enable all disabled people to think energetically about the social barriers to being and doing.