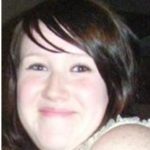 Philippa Rieck, PhD researcher, Strathclyde Centre for Disability Research, University of Glasgow, UK
Channel 4 in the UK has currently been running the very popular 'One Born Every Minute' which attempts to show the 'real life drama' that occurs in the labour ward. The show is pivoted on the notion that it represents 'every day women's' experiences of childbirth and of the maternity ward. Whilst interviewing a participant for my PhD research around the experience of citizenship and the body she said "You know that programme one born every minute, well you don't see any disabled women on it having babies do you? Do disabled people just not have kids…if that show is filmed over a year in a maternity hospital then where are the disabled people?". Most of the women I spoke to made some kind of reference to the lack of knowledge around disability and pregnancy which has, for them, resulted in a built up fear and a real feeling of exclusion from this realm.
As a disabled woman myself, I began considering the lack of representation of disabled women and men in this upsurge of programmes around pregnancy and having children and what this meant for perceptions of disabled parents. The Disabled Parent's International forum is filled with examples of disabled people going through pregnancy and similarly it documents some of the negative encounters that disabled people have with health care professionals such as midwives and obstetricians.
My participant's, and my own, feelings around the lack of visible documenting of disabled peoples' experiences of pregnancy was challenged by the most recent series of 'One Born Every Minute' whereby a woman with an acquired brain injury and restricted mobility was featured on the show having her baby. I was particularly keen to see this episode as I was intrigued to see how the midwives responded to her impairment and her needs, how much choice was she going to be given and how inclusive was the whole process going to be?
The woman involved arrived with her partner and he explained to the midwives that she had restricted mobility and learning disabilities. The first question the woman asked was
"You're not going to take my baby away from me are you?"
She was assured that she would not have her baby taken away but that social work had to be called, the episode continued with much emphasis being placed on how the mother would be able to take care of her baby, how would she manage and who would be helping her. The episode ended with a follow up explaining that she was able to take care of her baby with her husband's support (presumably to reassure concerned viewers).
After this aired I was keen to see the public response, what were people saying on blogs and how did people respond to this episode? The first blog I got to had a thread about 'parents with learning disabilities/mental health' and the very first comment was:
"Following on from last night's One Born Every Minute in which a woman with learning difficulties became a mum (I admit it made me cry). Can they really bring up a child? Are the children actually at risk? Babies are one thing what about older children/teenagers? I personally do not feel it is the child's best interest to be brought up this way. Loved yes, cared for no."
This comment represents the construction of disabled people as inadequate parents and it reflects the lack of support that some disabled people receive through their pregnancy. Whilst some of the responding comments described shock at the inference that this woman could not take appropriate care of her child because of impairment – an alarming amount questioned her capacity, implied worry at her learning disability and were relieved that her able bodied husband would be supporting her
"I don't think the child should be removed immediately, and I'm sure that every case is evaluated and judged on its own merits. However I do think there are certain disabilities that should end in the child being removed…From what I could see that woman seemed like a child herself, and I do wonder what the future holds for the baby"
Very recently BBC aired a programme in their 'Beyond Disability' series called 'We won't drop the baby' following a couple, both with Cerebral Palsy, through their second pregnancy, birth and post natal experiences. The woman in this documentary described the kind of responses she got when out with their first child; she described that when out in the supermarket strangers would ask her how she managed and if the child belonged to her. The couple explained that the kind of public perceptions that they had been met with were that disabled people didn't have children or relationships or that their having children was some kind of 'triumph over adversity'. Both of these perceptions were firmly rejected by the couple themselves. What it does show is that disabled parents walk a fine line between hero and deviant. The couple problematised the notion of the production of disabled children by disabled parents stating:
"Our biggest worry was it could be born a Tory…" whilst rejecting their pre-natal testing.
The response on public blogs to these kinds of programmes serves as a lens into some public attitudes around disability and parenting. While the programmes addressed some of the challenges that disabled parents could face it raised a much bigger issue; the negative attitudes towards disabled people parenting, the lack of knowledge and inclusion from some health care professionals, the need for development of supportive aids for disabled parents and the need for disabled parenting to be more visible  in public domains.
While this brief addition has really only provided a description of a particular set of televised events, it represents something more. Disabled parents, pregnancy and having children must become part of the public discourse in order to recognise the frontiers upon which disabled people live their lives. As a disabled woman, with the potential to one day become a disabled mother, my own citizenship hinges on these very experiences.