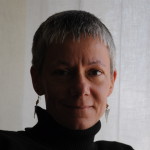 Jackie Leach Scully, Reader in Social Ethics and Bioethics, Newcastle University, UK
Conversations among disabled people in Britain these days circle round and round one topic: the government and what it is doing to us.  And those conversations are full of anxiety and anger. As many readers of this blog will know, the coalition government that came into power in 2010 set off what it calls a reform of welfare provisions, announced (apparently with pride) as the most extensive since the welfare state came into being in 1945.  "Reform" here should be read as "cuts": there is no hiding the fact that the aim isn't to make the present system better, but to reduce public spending. And although all areas of welfare are under scrutiny, it's also clear that disabled people are disproportionately under attack.
So Incapacity Benefit (IB), which was for people unable to work because of health or disability, has been withdrawn. In its place are other allowances, that don't cover quite the same ground and that will be granted under more stringent conditions than IB; disabled people who had been receiving IB will be reassessed for their eligibility for these. The coalition plans to replace the Disability Living Allowance, which helps disabled people with the extra costs they often face, with a new benefit called Personal Independence Payment. Again, the planned new PIP won't cover some of the things the DLA does: it can't, because through its introduction the government also intend  to cut the amount paid out by 20%. Again, the 3.2 million people eligible for DLA will be reassessed, and again the aim is to make as many as possible ineligible for at least some of the benefit they now get. A form of income top-up for people who are severely disabled will be cut; tax credits for families with disabled children are to be cut by half;  and there was an attempt (defeated, for the moment) to axe the "mobility" part of the DLA for disabled people living in residential care:  if you are living in a care home, why should you need to go out anywhere? (1)
The coalition government's general policy to incentivise people "off welfare and into work" shows no recognition of the reality: some disabled people will always be less able to work, or to work for as long and earn as much as nondisabled people, however much "incentive" is provided by cutting benefits. Most disabled people would prefer to work than to be entirely reliant on (not exactly munificent) benefits; it's not greater incentive they need, but more of the sort of imaginative support that is provided by schemes like Access to Work (not yet cut, but where the "direction of travel" is to "tighten up resources" ) – such as the £2000 worth of hearing aid, paid for by AtW, that means I can be employed and thereby pay considerably more than that back to the state in tax.
But it isn't just the practical impact of the cuts that worries disabled people here. In July last year a group of major British charities accused this government of sending out steady and highly selective stream of messages portraying disabled people as, at worst, outright benefit scroungers, and at best as social burdens who fail to contribute to society in any meaningful way (2). These charities fear that the government's message, amplified by the tabloid press, is winding back the gains in social acceptance so painfully won by disabled people over the last decades. For example, there has been an upsurge in reports of hate crimes and language in the UK over the last year. While some of this may be for the very positive reason that disabled people are now more ready to report abusive behaviour they experience, but some respectable voices are arguing that the government is – knowingly or not – fostering hostility and prejudice against disabled people (3). Research is needed here, quickly, to see how far these fears are based in fact. This isn't research that is likely, in the current climate, to be funded.
Disabled people are right to be concerned about the practical impacts of government cuts, and right also to be worried about what government spin does to public perceptions of disability. At the heart of both of these is something even more worrying. The current prime minister has said "I passionately believe that the welfare system should be there to support the needy and most vulnerable in our society", yet the actions of his government demonstrate clearly its willingness to reinforce the persistent idea that disabled people are not the most vulnerable in society, but just the most dispensable.
1)      http://www.ekklesia.co.uk/files/response_to_proposed_dla_reforms.pdf
2)      http://www.guardian.co.uk/society/2011/jul/24/welfare-policy-incites-hatred-disabled
3)      http://www.guardian.co.uk/commentisfree/2012/feb/08/disabled-people-abuse-peoples-panel