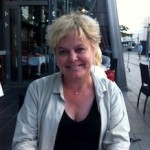 Tiina Itkonen, Associate Professor of Education, California State University Channel Islands, USA
As a core public value, equity is central in understanding special education in contemporary society. This was not always the case, however. Historically, children with disabilities were stigmatized and left to make it on their own or fail in school, and those with more significant disabilities were all together excluded from public schools (Biklen, Ferguson & Ford, 1989). The 1970s era of social reforms in the US, however, put an end to dejure segregation in the education of persons with disabilities.  Following the 1970 passage of the Occupational Safety and Health Act and the Vocational Rehabilitation Act of 1973, a monumental federal law passed in 1975, guaranteeing free and appropriate public education for all children regardless of the type or degree of their disability (Scotch, 2001). The new law, PL 94-142, later renamed as Individuals with Disabilities Education Act, established substantial rights for individuals, and ensured the involvement of parents in their child's educational program development (Ong-Dean, 2009). The law also guaranteed parents the right to appeal decisions made by school districts in front of an impartial hearing officer, and to appeal that decision through the federal court system. One could thus argue that student-centered parent advocacy in special education is rooted in the legislative language of a social reform era that expanded the rights of individuals as well as the obligations of society on behalf of people with special needs (Ong-Dean, 2009).  There remains some question, however, as to whether equity-based reforms have played out equitably among groups that advocate on behalf of persons with disabilities.  My study begins to shed light on this question.
Parents are no longer isolated and on their own in the endeavor to humanize care and services for children with disabilities. Drawing from what is unique about the pain and loss as a motivation for political activism, parents have organized effectively, under the law, on behalf of various special needs populations.[2] In recent years parents and advocates for children with autism have formed well-networked and resourced advocacy organizations. This cause has sparked a veritable explosion in public concern and is the subject of a great deal of attention regarding autism advocates' outsized success at influencing individuals in the media and in state and federal policymaking circles (Itkonen, 2009).
My exploratory case study brings a new lens to the discussion of special needs groups by focusing on a single pain/loss advocacy organization, Autism Speaks. Autism was targeted due to the centrality of the condition on the political agenda. Its prominence may be due, in part, to improved diagnostic techniques (Grinker, 2007). In recent years, there has been a sharp spike in the incidence of autism. The Centers for Disease Control released a study in 2012 estimating that today 1 in 88 children are diagnosed with autism, the prevalence of which has nearly doubled since 2007. In boys the condition is especially pronounced at 1 in 54. Although evidence for environmental causes is anecdotal, alleged culprets—including heavy metals, pesticides or childhood vaccines—are under extensive investigation as potential causal agents. Many parents have blamed a mercury-based property in childhood vaccinations, thimerosal, as the cause for autism, although the medical community has produced no evidence to verify this assertion (Grinker, 2007).  Nevertheless, in just one year, 2005, parents filed over 4,800 lawsuits pushing for state and federal legislation to ban thimerosal from vaccinations.  A growing numbers of families with autism, across social class boundaries and racial/ethnic groups, have become increasingly vocal and highly visible in the policy arena (Itkonen, 2009).
The findings further indicate that Autism Speaks Autism Speaks has conducted large-scale public awareness campaigns to shape the story of autism. To drive the point home, autism advocates now use the term national health epidemic, and media campaigns such as "every 20 minutes a child is diagnosed with autism" and "one in every 88 children has autism." Such framing has partly shaped the rhetorical construction of autism that has evolved from the blame assigned to disaffected mothers (1940s on), to a disability (mid 1980s and 1990s), to today, which is a condition aggressively on the move and from which no family is immune. While in 1981-1985, there were approximately 50 New York Times articles focused on autism, in 2006-2010 in contrast the amount was over 600 articles. Similarly, while in 1981-1985 no one was invited to testify before Congress (and there were no hearings on autism issues), in 2001-2005 over 80 advocates testified in hearings related to autism.
The organization is well-networked politically. The chief lobbyist is a former Chief of Staff for Senator Trent Lott, thus placing a Washington insider in a key position. The Ikon lobbying firm has run presidential and other political campaigns and therefore has the political know-how on how to get things done. A major legislative victory includes the Combat Autism Act of 2006.. The organization has also effectively leveraged the financial and political strength of its star-studded membership, drawing especially upon extensive ties to the entertainment industry in order to lobby Congress on a regular basis. The board of directors consists of well-known artists, physicians, entrepreneurs, and professors. From this position, the founders have been effective in drawing on the legitimacy of science and the allure of fashion and hout couture in order to press the case for autism advocacy.
My study shows how a parent driven advocacy group can affect policy change when networked with influential individuals (entertainment industry, politicians, and business entrepreneurs) when well-resourced with public and privately collected funds. Although my results do not permit comparisons to other parent groups, it appears that Autism Speaks is not a typical parent organization but run more like a large company, founded and ran by a former CEO of NBC broadcasting network. The question comes back to equity—how can parents of children with other disabilities acquire similar policy victories if they lack the core ingredients of networks, social capital, and funds.
References
Biklen, D., Ferguson, D. & Ford. A (1989). Disability and schooling. 88th Yearbook of the National Society for the Study of Education.  University of Chicago Press.  Chicago: IL.
Grinker, R. R. (2008). Unstrange Minds; Remapping the World of Autism. Philadelphia, PA: Basic Books.
Itkonen, T. (2009). The Role of Special Education Interest Groups in National Policy. Cambria Press.
Ong-Dean, C. (2009). Distinguishing Disability: Parents, Privilege, and Special Education. Chicago, IL: University of Chicago Pres.
Scotch, R. K. (2001). From Good Will to Civil Rights. Philadelphia: Temple University Press.
---
[1] Parts of this study were conducted with Robert Ream, University of California, Riverside.
[2] Pain and loss advocacy is a term that refers to advocacy that is motivated by a deep personal experience, where the stakes are high, and which is depicted with emotional symbols. I use the term for conceptual consistency with political science research and by no means imply that raising a child with autism is characterized by actual pain and loss.