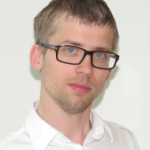 Halvor Hanisch, PhD, Postdoctoral Research Fellow, Oslo University Hospital, Norway
In disability studies, research is tightly intertwined with politics and morality. The field has, to quote Carol Thomas, 'social oppresssion as its analytical signature'. Disability studies is characterized by a twofold critical commitment; to investigate oppression and exclusion, and to contribute to empowering and inclusive processes in our society.
This commitment has produced several turns and debates in the history of disability studies, dealing with paradigms like 'emancipatory research', 'standpoint epistemology' and many others. Without discussing them in detail, it seems clear that disability studies is committed to two different norms:
Norm 1: Disability studies should analyze exclusion and disabling processes.
Norm 2: Disability studies should, as social practice, in itself be a form of inclusion.